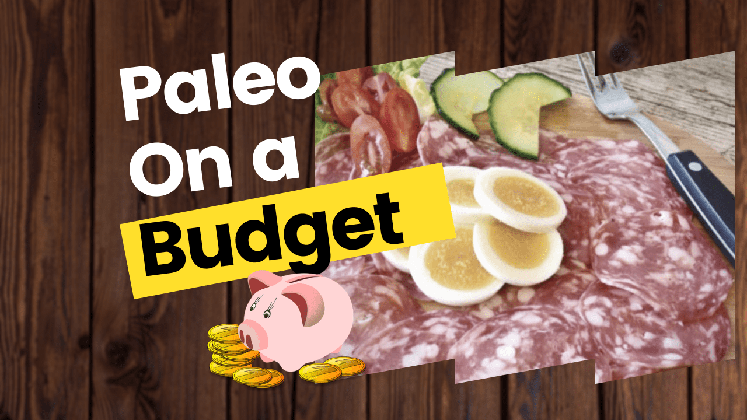 Paleo diet needs carbohydrate fruits, vegetables, meats and dry fruits. The idea is to consume low carbohydrate and high protein and fats in the meal. Since these items are expensive, let us find out the ways to Paleo on a budget, without spoiling its basic formulae.
Top ways to Paleo on a budget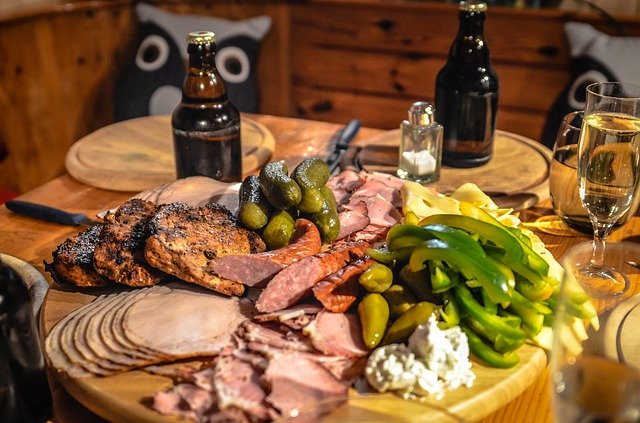 Paleo budget meal plan needs you to selectively pick items as well as practice wise use of existing ones. However, replacing processed food, refined grains with fruits, meats, vegetables and, nuts is not easily affordable.
What's the solution? Checkout!
#1 Buy sources, not commodities
One of the best ways to have Paleo on a budget is to cook at home. So, instead of buying prepackaged products, get the ingredients such that you can prepare it by yourself. Make it simple, no unnecessary taste enhancers, just the essential materials.
#2 Cook Differently in budgeted Paleo
Try to use slow cookers! If you want to eat healthily, a slow cooker may be a useful utensil for you. It allows you to use cuts of meat that are, otherwise, typically hard and chewy due to unbroken collagen. Adding onions, curry and, some hot peppers to the cuts make the quantity bigger and, increases servings. Take bigger chunks of ribs and, divide them to serve in more meals.
#3 Skip meat in a week
No doubt, Paleo is a meat-rich diet plan! However, you can skip it with some budget-friendly alternatives. On the day you choose to leave the meat, opt eggs which are inexpensive sources of protein for the body. This simple trick will make your Paleo diet affordable without any burden on your pocket.
#4 Dietary changes according to seasons
Keep an eye on seasonal fruits and vegetables. In season produces are budget-friendly and more healthy. In the winter season, for example, dates and pomegranates become cheaper to buy.
Similarly, you will find mangoes and strawberries less expensive in the spring season. Again fruits like apricots, peaches and vegetables like cucumber go cheaper in the summer season. Likewise, cranberries, grapes and, the pumpkin becomes can be budget-friendly to purchase in the fall.
#5 Refrigerated food is okay!
In contrast to popular belief, freezing does not decrease vitamins sharply. It can come handy to preserve vegetables with a longer shelf life, not available in the season.
#6 Bulk Buying for Paleo on a budget
Buying ingredients in bulk matter more than you imagine. It can drastically reduce your food costs to maintain the paleo diet on a budget. So just by signing community-supported agriculture, you can directly buy in bulk and, at much cheaper rates from the farmers' market[1], for commodities like tomatoes, olive oil, and, coconut oil.
#7 Buy cheaper meat portions
These include cuts from breast or lower chest, shoulder, neck region and, intestines. Although commercially less popular, these meat pieces, also, contain healthy nutrients. These, pieces of meat, can be put to use with a better taste, in slow-cookers.
#8 Cook in large quantity
Make the Grass-fed beef shanks and cabbage stew in slow cookers. The beef shanks are nutrient-dense and affordable, and cabbage, again, the most inexpensive among vegetables.
Opting for a traditional pot roast is not only healthy but also, low budget too! Moreover, when you cook these kinds of stuff in bulk, they will last longer and would save your money on the paleo diet.
#9 Buy from a local store
It is not a rule to be strictly organic every time! Most food articles are perfectly okay to get from a traditional shop, helping you keep the costs under a budget. These local grocery stores can more often be qualified to be organic.
There is no one-all meal plan for the Paleo diet on a budget. You can, for example, opt for this sample Paleo Menu for one Week.
Remember these basics!
Focus on: fish, eggs, meat, green vegetables, fruits and nuts, healthy oils.
Stay away from Soft beverages, processed items, sugar, grains, dairy products, legumes, artificial sweeteners, vegetable oils and trans fats.
Paleo Diet Plan: Day #1
Breakfast:
Eggs and lots of vegetables fried in olive oil or coconut oil.
Five soaked almonds or one fruit.
Lunch:
Add Olive oil to the chicken salad
Supplement the diet with a handful of dry fruits.
Dinner:
Eat steamed or roasted fish with lots of vegetables.
Paleo Diet Plan: Day #2
Breakfast:
Take an egg mixed in a lot of vegetables and a fruit.
Lunch:
Eat fish or chicken salad.
Dinner:
Roasted Chicken and Vegetables
One Bowl of Homemade Mushroom Soup.
Paleo Diet Plan: Day #3
Breakfast:
Vegetables or egg omelette with meat
A large bowl of watermelon and half a teaspoon of flaxseed seeds.
Lunch:
Eat a sandwich made of lettuce leaves, meats and fresh vegetables.
Dinner:
Eat a large bowl of cabbage soup with baked fish.
Paleo Diet Plan: Day #4
Breakfast:
Eggs and fruit or broccoli.
Lunch:
Eat mixing fish, avocado and lettuce leaves together and a handful of dry fruits.
Dinner:
Eat fried meats and vegetables.
Paleo Diet Plan: Day #5
Breakfast:
Eggs and vegetables fried in coconut oil.
Lunch:
Chicken salad mixed with olive oil
A handful of dry fruits.
Dinner:
Chicken Chettinad (South Indian food) mixed with lots of vegetables.
Paleo Diet Plan: Day #6
Breakfast:
Eat egg with sweet potato and eat fruit.
Lunch:
Eat the remaining fish or piece of meat or leftover vegetable from the previous night.
Dinner:
Eat lemon and celery leaves in a baked fish.
Paleo Diet Plan: Day #7
Breakfast:
Boiled eggs mixed with tomatoes and onions or a lot of vegetables
Meat leftover of the last night
Lunch:
Eat sandwiches or chicken with roasted tomatoes mixed with lettuce, meat and lots of vegetables.
Dinner :
Mince and eat with coconut curry and vegetables.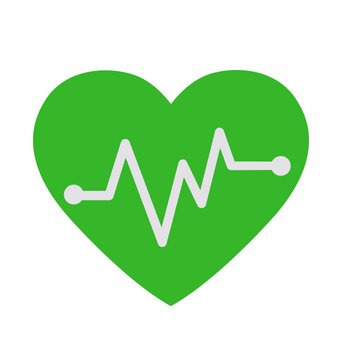 Lifebing is driven by an unrelenting passion for promoting health and well-being, our team is wholly committed to curating exceptional content and immersive experiences.