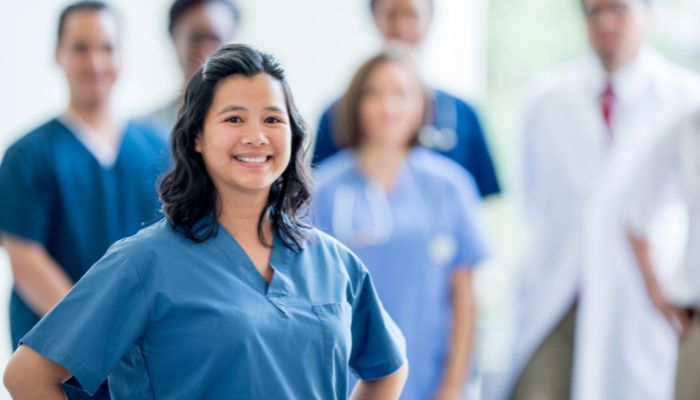 Nursing is a vital part of the healthcare sector and has grown in importance over time as demand for healthcare services has increased. Nurses are in charge of providing patient care, encouraging health and wellness, and helping prevent and treat illnesses and disorders. Pursuing a Bachelor of Science in Nursing (BSN) degree can be an excellent investment for anyone wishing to enhance their nursing profession and substantially contribute to healthcare in general.
A BSN degree is a bachelor's program designed to offer students an in-depth knowledge of the nursing field, including patient care, health education, and disease-preventive approaches.
In this blog, we look at some of the most compelling reasons why earning a BSN degree is worthwhile.
#1 Enhanced Critical Thinking Skills
Nursing professionals with a BSN degree get training in critical thinking, complex situation analysis, and decision-making. They learn to assess patient requirements, evaluate available data, and create care plans that support positive patient results.
Nursing practitioners can effectively communicate with patients, families, and other medical professionals when they possess critical thinking abilities. BSN students are exposed to a range of nursing theories and research during their education, which enables them to utilize critical thinking techniques in situations that arise in the real world. BSN-educated nurses are great assets to their communities since they possess abilities applicable outside of nursing practice.
#2 Accessibility
As a busy registered nurse (RN), you may be concerned about balancing your work and personal commitments with pursuing a BSN. However, many online programs are available that can work with your schedule. For example, an RN to BSN accredited online program allows you to complete coursework on your own time without attending classes on a set schedule.
Online students also have access to virtual libraries, research databases, and academic advisors who can provide guidance and support throughout their studies. That implies that you can acquire an education of the same quality as students who study on campuses traditionally.
#3 Increased Career Opportunities
Nurses with a BSN degree have a wider range of career options available to them than those with only an associate degree or diploma in nursing, such as:
Registered Nurse (RN): A licensed RN, individuals can work in various settings, such as hospitals, clinics, schools, and community health centers. A BSN degree can give individuals an edge in securing employment over those with an Associate's Degree in Nursing (ADN).
Nurse Manager/Administrator: A BSN degree is often required for management positions in healthcare organizations. Nurse managers and administrators oversee a healthcare facility's everyday activities, control spending, and guarantee high-quality patient care.
Nurse Educator: BSN holders who want to work in teaching can become educators in hospitals or nursing schools. Nurses and other medical professionals can also create instructional programs and offer continuous education.
Public Health Nurse: Health nurses deliver illness management, health education, and community preventative care. To encourage healthy habits and lifestyles, they collaborate with people and communities.
Nurse Researcher: BSN holders who want to work to enhance patient outcomes might consider a career in nursing research. To create new techniques for patient care, they could also study healthcare procedures and regulations and analyze data.
#4 Improved Patient Care
Nurses with a BSN degree are better able to deliver high-quality care because they have greater knowledge of patient care than RNs. Coursework on cultural competence is frequently included in BSN programs, giving students a better awareness of the variety of patient demographics and how to deliver culturally competent care.
BSN-educated nurses are trained to handle challenging health issues, which can enhance patient outcomes and cut down on readmissions to the hospital. Additionally, nurses with a BSN degree are frequently engaged in patient education, guiding patients in understanding their diseases and how to treat them properly.
#5 Preparation for Graduate School
For graduate nursing programs, like the Master of Science in Nursing (MSN) or Doctor of Nursing Practise (DNP), a BSN degree is necessary. Through training in physiology, anatomy, pharmaceuticals, pathophysiology, nursing theory, research methodologies, and other subjects, students who earn a BSN degree are exposed to the fundamental information and abilities required to be successful in university.
BSN programs also frequently involve clinical experiences that give learners first-hand exposure to various healthcare settings. These experiences can be useful when applying for graduate programs.
#6 Higher Earning Potential
According to the Bureau of Labor Statistics, the median annual pay for registered nurses was $77,600 in May 2021. However, according to Forbes, individuals with a BSN earn a median yearly pay of around $91,000, much more than those with an associate's degree in nursing (ADN), who typically earn a median annual wage of about $74,000. This substantial wage gap can be justified by the fact that BSN-educated nurses frequently possess a more sophisticated skill set and knowledge base, which can result in increased responsibility in healthcare organizations. Businesses frequently require a BSN for management or administrative positions, which may pay more.
#7 Professional Networking Opportunities
Networking is becoming increasingly crucial in the medical field, and getting a BSN degree enables nurses to meet and communicate with other medical professionals in their field.
Nurses can interact with professors, students, and guest lecturers who are specialists in their field through this degree program, forming important professional connections and keeping abreast of the most recent changes in the sector.
A BSN degree also gives nurses access to strong alumni networks that present excellent networking possibilities for nursing graduates. Nurses can network with other nurses who have completed their programs and are employed in different healthcare fields.
Nursing students pursuing a BSN degree may also have access to seminars and meetings pertinent to their industry, giving them a chance to network with other experts and perhaps land new employment opportunities.
Social media has become a powerful tool for networking, and pursuing a BSN degree allows nurses to build a professional online presence that can help them connect with other professionals in their field, particularly through platforms such as LinkedIn.
Conclusion
Pursuing a Bachelor of Science in Nursing (BSN) degree is a worthwhile investment for nurses seeking to advance their careers and provide high-quality patient care. With a BSN degree, nurses can increase their earning potential, access more job opportunities, and prepare for graduate programs in nursing. 
Additionally, a BSN degree equips nurses with critical thinking skills, cultural competence, and professional networking opportunities. For busy nurses, an RN to BSN accredited online program can provide a flexible and convenient path to earning a BSN degree. Ultimately, a BSN degree not only benefits individual nurses but also contributes to the strength and growth of the nursing profession as a whole.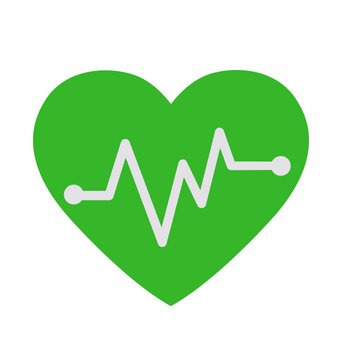 Lifebing is driven by an unrelenting passion for promoting health and well-being, our team is wholly committed to curating exceptional content and immersive experiences.