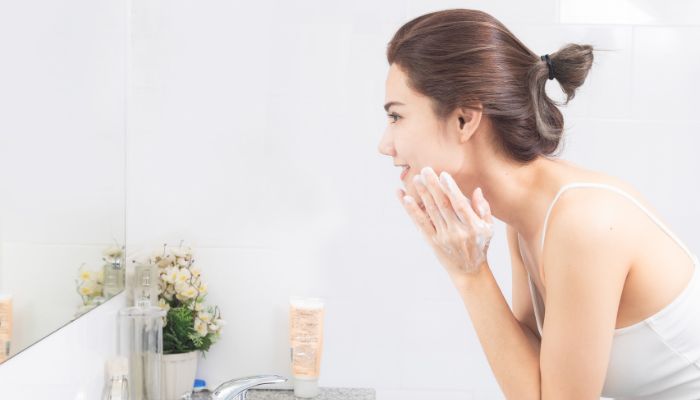 Skincare forms an integral part of the daily cleansing routine for beginners. It becomes relevant at different stages of life, whether initiated during adolescence when the first pesky pimple appears or later on. For teenagers, establishing a basic skincare regimen involves the essential steps of cleansing the face twice a day, along with the regular application of moisturizer and sunscreen.
However, as you age, your face changes as well. This means you have to make necessary changes to your daily skincare routine. Let's get all the facts straight and understand the different products you will require to bring a change to your new skincare routine. Or, starting your serious skincare as someone in their 20s.
In this excerpt below, we will give you a step-by-step guide to a full skincare routine.
What Should Be In Your Daily Cleansing
Here are the products which essentially should be in your skincare routine. We will give you an account of cleansing skin in the morning and at night.
Morning Cleansing Ready
The morning cleaning routine includes stripping off the accumulated oil and excess night care products.
1. Start With A Mild Face Wash
We are asking you to use a mild face wash because your skin rejuvenates natural oil overnight. No matter the condition of your skin, stripping those oils off could cause damage.
A mild face wash will clean the excess oil and dirt and keep your skin healthy (giving you that morning glow!).
2. Use The Toner
A toner is optional, but it cleans dirt and debris from your oily t zone. This would be around your nose, forehead, chin, and upper cheeks. Sprinkle your toner on a cotton pad and dab them around this area.
It is also good for people applying makeup later since toner is also known for minimizing pores. That being said, toner can also minimize pores. Ensure to use a toner that is well-suited to your skin type.
3. Apply Vitamin C Serum
Vitamin C serums are known for diluting skin pigmentations and also preventing the sun from causing more. Applying a vitamin C serum to your face before applying sunscreen can maximize the effect of SPF.
Prevent using retinol lotion or serum on your face in the morning. They tend to dry the skin out during cell turnover, and the dry skin is more prone to sun damage.
4. Apply A Moisturizer
After the serum, apply a generous amount of moisturizer. How many believe that they can skip moisturizer if they have acne-prone skin? However, hydration is key to good skin. If you have a certain skin condition like acne, we would suggest choosing the right ingredient for your moisturizer, like AHA BHA cream or Zinc infused cream.
5. Seal It All With An SPF
This could be the final step in your skincare routine, but it is nevertheless the most important. You cannot leave your house without SPF. Not only will it cause pigmentation, but even early signs of aging on the skin. No matter the weather, apply SPF!
Night Cleansing Routine
To establish a daily cleansing routine for beginners, it's crucial to approach your night skincare regimen with a minimalistic and soothing approach. Overloading your skin with numerous products during this time can potentially result in pore clogging as the hours pass. It's essential to prioritize allowing your skin to breathe and rejuvenate overnight.
1. Remove Makeup With A Cleansing Oil
Never go to sleep with your makeup on. It is a skincare gospel! Even if you are just wearing sunscreen, you have to clean it. So, the first step is getting a gentle cleanser like a smooth oil or balm. You wouldn't want to rough lather your face and rub it while removing makeup.
2. Double Cleanse With Face Wash
Double cleansing is essential when you are wearing makeup and/or sunscreen. Use a gentle face wash (preferably with ingredients that are treating your current skin type).
3. Night Serum
A night serum is for an overnight treatment. If you are fighting to age, then retinol serum would be the right choice as it quickens skin cell turnover. If dry skin is your problem, then go for hyaluronic acid. Avoid vitamin C serum at night since they work best with sun exposure.
4. Application Of Night Cream
The night cream is the final step of moisturization for your skin. You can use the same daytime moisturizer as your nighttime if the ingredients allow.
5. An Oil To Seal It All
This is totally an optional step, but you can try this step in winter when the skin becomes very dry. An oil could lock the moisture in and prevent your skin from getting crusty overnight. However, if you have acne-prone skin, do consult a doctor before buying a face oil. Plus, get the right ingredient-infused oil.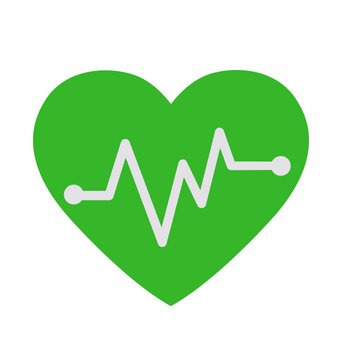 Lifebing is driven by an unrelenting passion for promoting health and well-being, our team is wholly committed to curating exceptional content and immersive experiences.