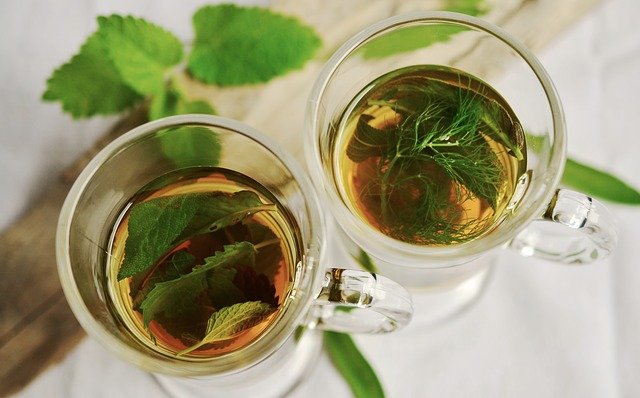 Herbal tea is a very effective remedy in problems like headaches, chest discomforts, strengthen the immune system and abdominal heaviness. You can easily make caffeine free herbal tea at home with very less ingredients. The herbal properties of this light tea provide benefits and comfort in many diseases.
Ginger herbal tea removes indigestion.
For the have problems like constipation due to indigestion, acidity, nausea [1] and vomiting, you can drink ginger tea. To make this strongest flavour herb tea, boil a small piece of ginger in water for about 10 minutes, then remove it from gas and mix it with lemon juice and honey. Sipping this caffeine-free ginger herbal tea slowly also benefits in cold and flu.
Cardamom-fennel herbal non-caffeinated tea
Cardamom-fennel herbal tea improves eyesight and beneficial in improving your digestion. Moreover, it also regulates body hormones to improve memory. Take one cup of water and mix one-fourth teaspoon of cardamom powder with a half teaspoon of fennel seeds, and one piece of ginger then boil it for 10 minutes. If you want to improve its taste, add cinnamon according to the need.
Basil Leaves: best tea for the immune system
Basil leaves make the best tea for stronger immunity due to the presence of antioxidants. Apart from cold and flu, the herbal tea from basil leaves is a very effective remedy in problems like headache, chest pain and bloating stomach.
To make herbal basil tea, boil a small piece of ginger with ten leaves of basil. Add one clove, three black pepper and a slice of cinnamon and to a saucepan with one cup of boiling water. You can also add a little honey as per the need. In the end, filter the beverage in to a cup and serve hot.
Herbal Tea for Uric Acid permanent Remedy
Another magical decaffeinated herbal tea for the permanent cure for uric acid is the 'Astanidhipeya'. It uses eight powerful natural herbs like White Sandal, Lotus Powder, Giloy, Dry Ginger, Arjun Bark, Kutki, Mulethi and Gokhru to cure any uric acid problem permanently. You can find the tea method on how to control uric acid in Ayurveda from this post.
Papaya Herbal Tea: A healthy decaffeinated tea option
Papaya plant's leaf with richness of Papain, Karpain and, Chymopapain has antibacterial properties, promotes good digestion and fights against dandruff and scalp problems. The anti-inflammatory compound in papaya reduces the irritation and stiffness in painful joints. You can find the preparation method of papaya leaf tea from the post here.
Cinnamon herbal tea for blood pressure regulation
Cinnamon is another popular caffeine-free herbal tea highly beneficial in sinusitis, blood pressure regulation [2], facial red spots removal and cholesterol like problems. This herbal tea improves oral health due to antifungal and antibacterial properties. Add few crushed Cinnamon sticks to a boiling pot with regular tea leaf. Filter cinnamon mixed tea solids and, pour hot herbal tea into teacups.
Giger-Sage tea loose leaves herbal tea benefits
Ginger-Sage leaf herbal tree is effective natural tea with zero caffeine content. The tea has the health benefits of ginger which contain gingerol – an oxidant. The addition of the leaves of aromatic herb sage can tea make you feel even better due to its relaxing effects. To make this tea you need to boil a few pieces of crushed ginger with a handful of fresh loose sage leaves. Finally, filter the beverage to a cup and sip it hot.
Chamomile Hibiscus lemon herbal tea
Chamomile Hibiscus lemon herbal tea is another stimulating, tangy and a light tea with the richness of antioxidants. A similar variation in this herbal tea is chamomile, ginger and peppermint or spearmint tea where added mint leaves help to remove headaches and enhances the mood.
Now, switching back to our Chamomile Hibiscus lemon herbal tea, the chamomile in this herbal tea is great for blood pressure regulation and heart health. Likewise, the hibiscus addition serves as an agent that promotes liver health. The lemon in this tri-combo herbal tea provides the immune system with a boost and fights sore throats.
Boil a cup of water in a saucepan and add chamomile and hibiscus flowers to it. Stir the boiling beverage to dissolve the healthy compounds. Finally, filter the beverage and serve it as tea with the addition of lemon drops.
Herbal Tea drawbacks!
Herbal tea does not require the addition of tea leaves separately. Also, stay away from adding sugar and milk to herbal tea. In seasons like summer, herbal tea needs to be taken, with more caution. Excessive consumption of herbal or tea can create dehydration problems.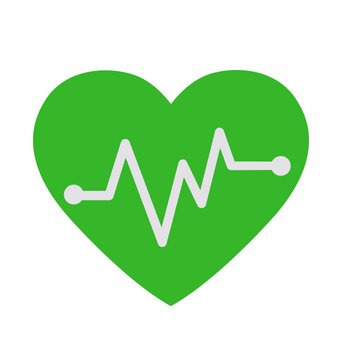 Lifebing is driven by an unrelenting passion for promoting health and well-being, our team is wholly committed to curating exceptional content and immersive experiences.